Manufacturing
American Botanicals specializes in manufacturing botanical & spice ingredients. This process often includes drying, cutting, powdering, micronization, and sifting. The packaging and shipping department then makes certain the product is delivered in a safe and timely manner. Our in-house lab technicians ensure there are no contaminants.
Expert processing is accordance with customers' specifications is furnished on all botanicals. Our products are used by health manufacturers, pharmaceutical companies and cosmetic companies throughout the world. We adhere to quality manufacturing practices for processing of dietary supplements, maintaining integrity of the product.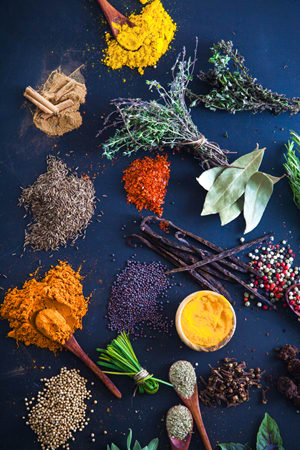 Production
We offer cleaning and sorting of all ingredients:
De-stoning

De-stemming

Air classification

Magnets

Metal rejection
Milling available to produce various cuts to fine powders:
Cutting mills

Hammer mills

Roller mills

Capacity to produce over 2 million pounds of spices, herbs and botanicals per month.

Custom milling is available.
Heat Sterilization
American Botanicals offers a heat sterilization process using controlled heat. This in-house service is totally natural, environmentally friendly and poses no risk to the consumer. This highly effective process enables us to meet the specifications of the customer. It increases the quality of the product by reducing the microbiological load, producing an unadulterated, natural herbal product.
Blending
Multiple blending capabilities are available:
Ribbon blenders

Tumbling mixers

Capacity to produce blends from 50 to 10,000 pounds

Custom and proprietary blends.
Packaging
Packaging formats are typically 50 pound units:
Kraft bag

Poly bag in a corrugated box

Corrugated totes

Super-sacks.