Quality Control Process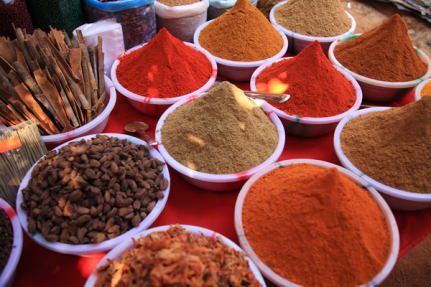 Before any product enters our country it must pass USA customs inspection (FDA / USDA).
Upon receiving material we conduct sensory and macroscopic evaluations to verify compliance to our specifications on:
Micro and Chemical laboratory onsite.
Third party certified laboratories are used for testing the following:

Pesticides (multi-column)
Physical Characteristics: Moisture, Volatile Oil
Microbiological Data: TPC, Yeast, Mold, Salmonella, Coliform, E. Coli
Heavy Metals (Prop 65 standard): Lead, Arsenic, Cadmium, Mercury
Specialized laboratory testing can be added per customer request.

If product is found to not meet our microbiological specifications, the product is treated appropriately to assure the safest product possible.

Microbial reduction options include in house or 3rd party:

Steam heat treatment – organic processing
Ethylene Oxide (ETO)
Propylene Oxide (PPO)
Irradiation

If foreign matter is found, it will be hand processed and re-inspected for compliance.
Facilities operate under current HACCP & HARPC guidelines and are 3rd party audited.
Annual GMP audits conducted by many of our customers.
Allergen control program is in place.
Robust traceability program.