Committed to Sustainability
Our mission is to provide the safest, highest quality, wholesome ingredients to our customers.
Our position on sustainability has a significant influence on the relationships that we have developed with our customers and suppliers in promoting sustainable wild crafted practices, sustainable agricultural practices and sustainable manufacturing operations. In order for us to grow our business responsibly and positively impact the sustainability of our environment, we are focusing and positioning resources on two areas that we feel we can truly make an impact – Conservation and Community.
Here are the organizational objectives in each of these areas: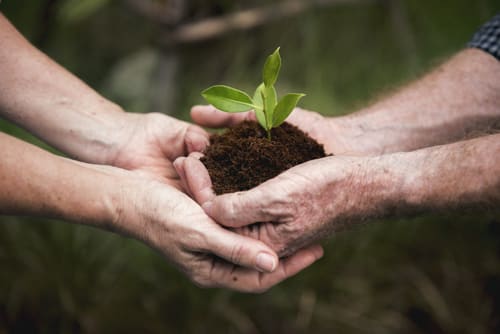 Conservation
Environment. Reduce the impacts of our operations and supply chains globally.

Conservation. Engage in activities with our customers and suppliers that promote conservation of the wild crafted botanicals we source.
Community
Integrity. Build and promote a culture of integrity and trust across the organization, with our supplier network and the customers we supply.

Commitment. We are invested in the rural communities we operate in and believe the supplier/collector network is critical in supporting the viability of rural communities. This commitment is consistent with our investor/owner Advantage Capital Agribusiness Partners and the eight Farm Credit Banks who opened the fund.
American Botanicals business has several great example of sustainability.
We pay a premium for raw materials that are dried by suppliers (typically this is a sun-dried process). This helps us save on the use of fossil fuels.

Our unused plant parts and the by-product are sold off to soil amendment companies and/or composted.

Partnered with a top customer to move from Sassafras being supplied in cardboard boxes to reusable super sacks.

Carob a great alternative to cacao and we partnered with our supplier to develop a sustainability document highlighting our shared values of conservation and community.

Have moved away from drums and rings to cardboard recyclable packaging

Partnered with a top customer to move from Carob being supplied on pallets to a 100% recyclable cardboard shipping container.

Our Nevada operation has installed water efficient irrigation and landscaping.